Dedicata soprattutto allo studio della cultura letteraria del Seicento italiano, la rivista ha tuttavia accolto sempre lavori intorno alle istituzioni della cultura, alla storia del libro e della tipografia, alla letteratura artistica, alle forme della vita teatrale, al pensiero scientifico e alla storia delle idee. Per il futuro intende incrementare lo studio delle relazioni con le altre culture europee, perseguendo l'esplorazione del sec. XVII in una prospettiva integralmente storica. La rivista pubblica regolarmente testi inediti (poetici, teorici, storici, epistolari).
Dedicated mainly to the study of Italy's 17th century literary culture, this journal has however always grouped together works about cultural institutions, the history of printing, artistic literature and various forms of theatrical life, scientific thought and the history of ideas. In the future it aims to broaden its studies to include relationships with other European cultures, continuing its exploration of the 17th century in an entirely historical perspective. The journal regularly publishes previously unpublished texts (poetical, theoretical, historical and letters).
Rubriche / Sections
Critica letteraria • Vita e cultura • Bibliografia e documentazioni
Redazione / Contacts
Prof. Davide Conrieri
Scuola Normale Superiore
Piazza dei Cavalieri 7
56100 Pisa
email: studisecenteschi@gmail.com



Serie pubblicata nella collana «Biblioteca dell'Archivum romanicum». Serie I
• cm 17×24 • annuale • ISSN: 0081-6248 •
Ultimo fascicolo pubblicato • Last published issue
n.d.
Dichiarazione di etica / Declaration of Ethics
Thomson Reuters - WOS (Web of Science) The world's most trusted citation index covering the leading scholarly literature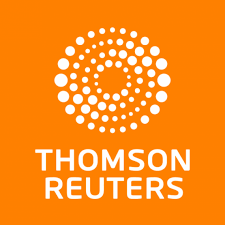 ---
Abilitazione Scientifica Nazionale 2013
In fascia A per i settori: 10/B1; 10/F1; 10/F3
---
Casa Editrice Leo S. Olschki - Firenze
per informazioni:
periodici@olschki.it
Prezzi abbonamento - Subscription rates 2019
Italia
Foreign

Privati

• Cartaceo: 110,00
• Online: 110,00



Istituzioni

• Cartaceo: 117,00
• Online

1 IP: 105,00
2-10 IP: 185,00
11-20 IP: 265,00
›20 IP o proxy: 345,00

• Cartaceo e online

1 IP: 127,00
2-10 IP: 207,00
11-20 IP: 287,00
›20 IP o proxy: 367,00

Individuals

• Print only: 110,00
• Online only: 110,00



Institutions

• Print: 117,00
• Online

1 IP: 105,00
2-10 IP: 185,00
11-20 IP: 265,00
›20 IP or proxy: 345,00

• Print + Online

1 IP: 127,00
2-10 IP: 207,00
11-20 IP: 287,00
›20 IP or proxy: 367,00
Prezzi - Prices in EUR