RIVISTA DI STORIA E LETTERATURA RELIGIOSA
Diretta da C. Ossola, F. A. Pennacchietti, M. Rosa, B. Stock

Quadrimestrale, fondata nel 1965 da F. Bolgiani, G. Getto, I.Lana, S. Lupi, R. Manselli, M. Pellegrino
ISSN 0035-6573

A partire dal 2017 è disponibile anche per i Privati l'abbonamento solo on-line (on line only) ai nostri periodici

La rivista ha studiato nei suoi anni di attività i generi e le norme, dalla prima tradizione cristiana all'ermeneutica religiosa del '900, del costituirsi ­ nella loro storicità ­ delle istituzioni e dei testi che individuano il religioso: credenze e pratiche, forme della pietà e dell'arte, storia delle mentalità non meno che dei movimenti ereticali. La rivista ha promosso dibattiti teorici ed edito numeri monografici.
During its years of activity this journal has studied, from early Christian traditions up to religious hermeneutical ones of 1900, the ways and standards of establishing ­ in their historicity ­ institutions and texts that characterise religious people; beliefs and practices, forms of devotion and of art, history of heretical mentality let alone movements. The periodical has promoted theoretical debates and published monographic issues.
Rubriche / Sections
Articoli • Note e testi • Rassegne e discussioni • Recensioni • Schede bibliografiche
Direzione / Directive board
Cesare Alzati • Francisco Jarauta • Carlo Ossola • Benedetta Papásogli • Fabrizio A. Pennacchietti • Daniela Rando • Mario Rosa • Maddalena Scopello • Brian Stock
Redazione / Editorial assistants
Linda Bisello • Valerio Gigliotti • Giacomo Jori • Chiara Pilocane • Davide Scotto
Redazione / Contacts
Università di Torino
Palazzo Cairoli
Via Giulia di Barolo 3/A, piano III
10124 Torino
tel. (+39) 011.67.03.861
email: rslr@unito.it


Indici • Contents
• qui • here •
Dichiarazione di etica / Declaration of ethics
• cm 17×25,5 • quadrimestrale • ISSN: 0035-6573 •
Ultimo fascicolo pubblicato • Last published issue
2018/3 (a. 54) • 13/03/2019 sommario • summary
---
Collana Biblioteca della "Rivista di Storia e Letteratura Religiosa"
Indicizzata da:
Thomson Reuters - WOS (Web of Science) The world's most trusted citation index covering the leading scholarly literature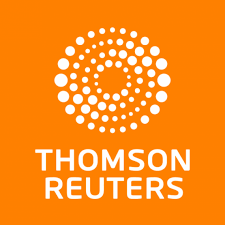 ---
Abilitazione Scientifica Nazionale 2018-2020
In fascia A
Area 10
e
Area 11
---
Casa Editrice Leo S. Olschki - Firenze
per informazioni:
periodici@olschki.it
Prezzi abbonamento - Subscription rates 2019
Italia
Foreign

Privati

• Cartaceo: 115,00
• Online: 115,00



Istituzioni

• Cartaceo: 163,00
• Online

1 IP: 153,00
2-10 IP: 233,00
11-20 IP: 313,00
›20 IP o proxy: 393,00

• Cartaceo e online

1 IP: 173,00
2-10 IP: 253,00
11-20 IP: 333,00
›20 IP o proxy: 413,00

Individuals

• Print only: 155,00
• Online only: 115,00



Institutions

• Print: 206,00
• Online

1 IP: 153,00
2-10 IP: 233,00
11-20 IP: 313,00
›20 IP or proxy: 393,00

• Print + Online

1 IP: 216,00
2-10 IP: 296,00
11-20 IP: 376,00
›20 IP or proxy: 456,00
Prezzi - Prices in EUR
---
Indici - Contents